YourWebCoders.com is one of the leading web solutions provider located at Rajkot, Gujarat (India). YourWebCoders.com was known as Vrajesh.co.nr when it was introduced in 2001.

YourWebCoders.com is becoming the most popular internet services destination for all your needs. We provide everything from web designs, internet marketing tools, domain names, email addresses and powerful web hosting services.

We aim to provide you the best satisfaction, with our state-of-the art services and expertise.
How We Work
At YourWebCoders.com, we know that not everyone is an IT expert, Every web development project is handled through our IT expert team and tested in real time.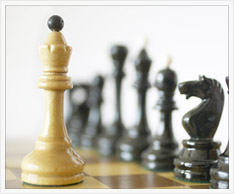 Step-1 ( Requirement Analysis )
Step-2 ( Basic Design )
Step-3 ( User Acceptance Test )
Step-4 ( Implementation )
Step-5 ( Maintenance )

Why Us
knowledge, fresh vision, bespoke, experience, on budget, on time, support.
Our Team
At YourWebCoders, We are always ready to assist you.

Mr. Sagar Doshi
email: sagar@yourwebcoders.com
call: +91 7874-440-239
Mr. Haresh Pipariya
email: haresh@yourwebcoders.com
call: +91 9974-418-625

Mr. Walt Roberts
email: walt.roberts@yourwebcoders.com
call: +86 1831-9040-540
Miss. Ariel Xu
email: ariel@yourwebcoders.com
call: +86 1376-0270-402

Mr. Krishna Mehta
email: krishna@yourwebcoders.com
call: +44 7955-540-007